A. Witch Paper Craft for Halloween
It reminds me of our fun paper Christmas ornaments we made a few years ago, but instead, it's perfect papercraft for Halloween. The use of shapes makes this a fantastic craft for preschool and kindergarten children too!
1. How do I make a witch paper craft?
a. Accessories needed to make this witch paper craft
(optional) witch paper craft pattern
Black cardboard
Light brown cardboard
Brown cardboard
Orange construction paper
Green or purple cardboard
Wide eyes
Tags
Scissors
Glue
Stapler
b. Instructions on how to make this Halloween craft
1. To make it easier to prepare for this fun witch papercraft, we've created a pattern that you can buy in our shop. We are delighted that you are supporting our website!
2. Cut out the sample pieces and draw them on your colored cardboard. Cut the tracked sample pieces.
3. If you don't want to use the pattern, you'll need a big black triangle, a black rectangle for the witch's hat, and two black rectangular arms. From your light brown cardboard, you need to cut a circular area and two circular hands from your light brown cardboard.
Next, cut a rectangle for a witch's broom from its brown cardboard. Cut several small strips of witch hair from your orange cardstock. You can also cut a small rectangle to place the witch hat.
4. Glue the brown witch face a few inches from the top of the black triangle. Then glue the hair to the sides of the witch's face. Then glue the black rectangle on top of the face to make the witch hat.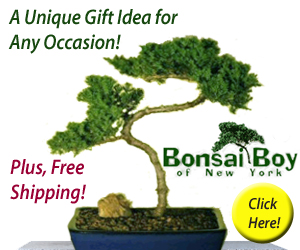 5. Glue the two small circular hands under the black arms. Glue them to the black triangle, but keep your hands unstuck so you can put the broom underneath.
6. Use your scissors to cut small slits along one side of the brown rectangle. Roll and fold the rectangle into a witch's broom. Place the broom under the witch's hands and staple it in place.
7. Glue your little colored rectangle to the witch hat. Then glue your wide eyes to the witch's face.
8. Finish your witch role by drawing a nose and mouth on your witch with markers.
2. Your witch paper craft is ready!
Wouldn't it be lovely to hang on a classroom bulletin board on Halloween?! You can also combine this beautiful witch papercraft with the popular book "Zimmer auf dem Besen" by Julia Donaldson.
3. Looking for more fun Halloween paper crafts?
Kids will love to mess around and play with this easy and cute paper ghost craft. These folding paper bats are another fun kid-rearing material for Halloween.