A. Preschool Pumpkin Lacing Activity with Printable
Counting and recognizing the number of teenagers can be a little tricky for a preschool-age child. Lately, I've been working with my preschooler to master these numbers and I've decided to put this pumpkin tying activity into the preschool so she can practice it in a fun way. It's perfect for fall and Halloween, and not only will it help preschoolers practice counting and recognize numbers from 1 to 20, but it's also fantastic for fine motor skills. I've included numbered and blank versions of the print so you can customize it however you like. We've also made a printable heart bow in the past, which you might like.
1. Pumpkin income activity for preschool
a. Materials you will need:
Pumpkin number to print
Piercer
Orange thread
Scotch tape
Scissors
b. Instructions:
1. Start by printing the pumpkin loop to print. Ask your preschool-age child to cut the pumpkin. Use your hole punch to punch all 20 white holes around the pumpkin.
2. Cut a piece of orange thread about 4 meters long. Wrap a piece of duct tape around the end of the yarn to keep it from fraying as you tie.
3. Have your preschooler start stringing the pumpkin, threading the string from the back of the pumpkin through number 1 and up. After pulling the string through the hole and reaching the end, glue a piece of tape to the end of the string on the back of the pumpkin. Now your preschooler can start stringing his pumpkin number 1-20.
4. Since the line is quite long, stay with your preschool-age child in case he or she needs help. The yarn can get a little tangled or you need a reminder to go down a number and then up a number and then continue the pattern from bottom to top, bottom to top.
5. When your preschooler reaches number 20, hook the end of the string to the back of the pumpkin and cut off the excess string.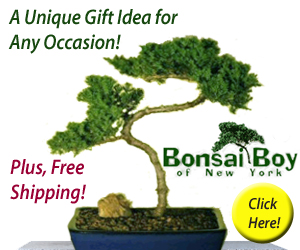 c. If you decide to use the blank printable version of the Pumpkin Lace, there are several ways to use it. Here are some ideas:
If you are using the print with a young child, tie it around the pumpkin, starting on one side of the pumpkin stem and then the other end.
To make the process easier for a preschooler, number the white dots from 1 to 20 around the pumpkin and have the preschooler recite the numbers as they tie around the pumpkin.
After tying your pumpkin, continue the fun by having your preschooler draw a jack-o-lantern face on the pumpkin with a black marker. You can also cut shapes from a sheet of black cardstock and glue them to the pumpkin to make a jack-o-lantern face.