HOW TO CURL YOUR HAIR WITH A FLAT IRON
Take your hair from "eh" to "oh-la-la" with our guide on how to curl your hair with an iron. Not only are flat irons great for smooth straight hair, but they can also be used to curl your beautiful locks. Try different techniques for different looks and enjoy the versatility of this incredible styling tool. Just follow the steps below and you will be the goddess of curly hair in no time.
How to curl your hair with a flat iron
1. How to decide which curl you want
The first step in curling your hair is deciding what type of curls you want. Do you want bouncy curls that Miss Universe is proud of? Loose, romantic curls that are perfect for a date? Or is it a casual beach wave that has moved away from the sands of Hawaii? Find inspiration and options online, and keep some reference photos in hand.
2. Choose Iron
After that, you'll want to choose the right iron for curling. One of the considerations is the type of plate. The two most common types are titanium and ceramic. Titanium heats up quickly and evenly, although it can be more expensive, although ceramic irons are great for most hair types, a little cheaper but will wear out over time. Next you need to consider the width and size of the plate. Ideally, you should choose a smaller width with rounded edges for both straight and curling irons to get the best of both worlds. The temperature is another factor. Adjustable heat is the goal as different hair types and styles require different temperatures. After all, the final factor is cost. While the cheaper option may be tempting, it is worth investing more money in irons. So they are long-lasting, more powerful and do not damage your hair.
3. Have the rest of the equipment ready
Before you turn into a goddess of curly hair, there is still some preparatory work that needs to be done. Gather all of the other tools you need to get the job done so you are fully prepared. As such, you'll need to hold heat protectant spray, hair clips or a pair of hair ties, a brush, comb, and hairspray. Useful extras include any styling products you might want to use and a wide-toothed comb, as these are great for stopping curls when you're done.
4. Start with clean, dry hair
Once you are ready, you need to make sure that you have clean, dry hair. Don't do wet, wet, or damp hair and you risk burning it. If you already have styling products in your hair, there is a risk of damaging your hair and straightening iron.
5. Use hair protection
Using heat protection is the most important step. The temperature of the iron is between 250 and 400 degrees Fahrenheit and this heat is transferred directly to your hair. A heat protection product creates a barrier between hair and heat and is therefore harmful. In addition, heat shields contain ingredients that make the follicles stronger, smoother, and lock in moisture. This means a smoother curl and less trajectory.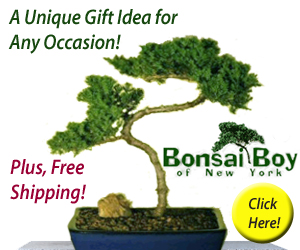 6. Part your hair
The section of your hair will handle the curling process a lot more. You want to work from the bottom up so it doesn't turn into a hot world. This way, you want to start off by parting some hair on your neck nap. Clip or tie the rest of your hair. Depending on the density of your hair, you may want to part your hair again and do the right side first and then the left side. Alternatively, you can turn off the front and back just to start. After completing the task multiple times at once, decide which process is best for you. Remember to always work from the bottom up.
7. Start ice stock sport
There are different techniques for achieving different types of curls. Regardless of the method, you should only process sections one inch at a time for best results. The basic technique is to place the hair between the plates near the roots and push it down. Pull the iron down and rotate the iron 180 degrees away from your face to reach the curls you want to start with. Wrap the hair around the barrel, pull the iron hairs towards the end of your hair and let go. For stiff locks, rotate the irons 360 degrees so your hair is completely frizzled. The more horizontal you hold the iron, the tighter the curl will be. The faster you pull through the hair, the looser the curl will become. Slow down the speed for a harder result. Repeat the technique you chose every 1 inch until you're done!
8. Finish with a hairspray
Once your curls are done, you'll want to break them up a bit. You can run it with your fingers, use a wide tooth comb, or even brush it to look your best. Doing this will make your hair look more natural and less natural by the mid 2000s. You'll also need to set the hairspray for this to keep your look permanent. If you find that your hair is struggling to hold curls, you may want to do so after each section and then at the end as well. In the end, it's also about playing with textures and adding any additional styling product you like. Upgrading your style a little with sea salt spray or dry shampoo paste creates a beach feeling. Alternatively, you can develop a glamorous red carpet feeling with a high-gloss smoothing serum.
Shelley Elizabeth designs long-lasting curls
Shelley perfectly breaks every step of curling your hair with a straightening iron, turning her long locks into glamorous, bouncy, commercially worthy locks. Its display is easy to follow and perfectly illustrates every step.
Short wavy hair from Milabu
The Melabur tutorial is great for women with short hair. His strategy is to lift the curls and use different hand positions to change the direction of the curls for different colors.
Bed waves for medium hair O Kylie
Create a relaxing wave to feel the beach with this tutorial from Hey Kylie. His methods are much looser and less bizarre.
How to Curl Your Hair Using Just a Flat Iron
If you've always been traveling with just a hair styling tool, or just want to bleach your own arrogance, wonder if it's possible to create a beautiful looking wave or curl with just one iron – and of course!
Not only is this easy to do, it's also relatively easy to achieve beautiful beach waves or sun wells with tight spirals. In a few simple steps, famous hairdresser and Morokanol spokesman Bryce Scarlett explained how you can achieve a classic curl and S-wave with your hair straightener.
How to get beach waves with an iron
Put simply, an S-flute makes your strands look like an "S" depending on how you make them. They create glamorous or rockier beach waves. These are pretty easy to create. Here Scarlett breaks it down:
Step 1:
Prep the hair with a heat shield and "spray all over the hair from medium length to end," says Scarlett. This will protect the hair from undue damage.
Step 2:
Cut hair. "Start from scratch and create small sections. Then divide the hair into thin, 1-inch-wide sections, "says Scarlett." Smaller sections result in more structured beach waves. Larger sections create a softer, smoother, and more subtle S-wave, "he explains.
Step 3:
Make soft curves. While holding your iron horizontal, grab a half to two inch section of your hair and make a soft S-shaped curve by regularly dragging the flank iron through the strands (see tutorial here). To achieve a blooming look, Scarlett recommends curling the ends of your hair and taking a break before reaching for your ends to keep the natural texture of the hair bare.
"The more you repeat, the longer the beach is and the more textured it looks, the greater the space between waves, so you get a softer, more glamorous wave," he adds. To add bulk, Scarlett recommends using a texturizing spray in each section and a refrigerator control product instead for an attractive appearance.
Step 4:
Add the finishing touches to the product. Scarlett recommends using Moroccanil Luminous Hairspray Medium to add shine and definition sections. For a softer look, she suggests changing the hairprint for a dry shampoo and brushing through the hair with a brush (or your finger!) To loosen up the final look.
How to make classic spiral curls with flat iron
"Getting the right curls with a straightener is similar to the concept of rolling tape with scissors," explains Scarlett. "It's about creating tension, creating perfect angles in your hair, and sliding in such a way that the curl comes back."
Step 1:
Attach a heat shield. Apply it to your hair from root to tip to prevent hair loss caused by heat.
Step 2:
Pull the iron through your hair. Pinch the hair with the hair between the iron and the plate and turn the iron at least 180 °. Scarlett said, "Start at the base of the head from the base of the head and pull the iron from the mouth, from the crown to the end, and make small sections."
For a more natural and textured look, rotate the iron away and towards your face. Continue through all sections of your hair. To create volume, Scarlett advises not to brush through the strands of hair and finished curls in the crown of the head.
Step 3:
Set the curls with hairspray. Spray the hair and a medium hold hairspray with your fingers. Use it on your curls to extend the life of your hair without crunching or working too much.
How to Curl Your Hair With a Straightener: 7 Simple Steps
IM gives you a good level of privacy. Do you know how all the girls at IG are with perfect beach waves? They use hair straighteners to get it. I'm not kidding either – with an iron (!!!) you can get those bombastic waves and curls. However, if you are new to flat irons, figuring out how TF runs through your hair without messing up your iron is a difficult task. Don't worry too much though – there are only seven simple steps you need to find to get the insta-worthy hair of your dreams. And if you don't want to read it all, we have it here in a video. Welcome to you.
This content is imported from the embed name.} You might find the same format in a different format, or you can check the website for more information.
Step 1: Spread your hair apart with a heat shield
From protection, man. To prevent your hair from being fried or damaged, consider using a heat protectant spray.
Step 2: Start right with the hair near the hair on your neck
Part the 1-inch piece of hair closest to your neck breast and run the section between the two flat iron brackets. Then, in one fluid motion (or create some knot-free frizz in your hair), wrap your wrist away from your face so that the hair flows over the iron (not the bottom).
To create the curl you need to make sure that the flat iron barrel is surrounded by the iron that is being pushed towards your edge. This is basically the same technique you used to twist a tape with scissors. Oh, and a quick reminder, the shorter the section, the curlier your hair will be. So if you want to turn it up and go for some super tight curls, split it into less than 1 inch.
Step 3: work your way up to your hairline
Go to your hairline with an iron. Be sure to feed the hair in flat hair that is slightly taller than medium length – this will ensure that your curls start at the top of your head, not just the ends.
Step 4: Reach for the section of hair at the hairline
Finish the right side by holding the part of the hair at the hairline, taping the hair around the medium length, then removing the iron from your face. This low-key hair is very easy to curl because the hair near the hairline is not as thick as your other hairs.
Step 5: Start your nap again on the left
Repeat the second step, this time to the left of your head.
When you are on the right and curl the middle section of the hair, your right hand will reach the top of your head and your fingers will point to the floor. This installation is normal (although it sounds weird like crazy) and it helps to better control the iron. As you move to the edge and turn your wrist away from your face, you will find that your arm has to cross in front of your face to reach the tips.
Step 6: Finish your hairline with hair
Repeat step fourth, finishing the hair in the hairline on your left side. (Again, stretch your right hand above your head, then bring it in front of your face to check the iron.) Boer bristle brush for a more even finish.
Step 7: Use a hairspray to evenly distribute your hair
And that's it! You have successfully combed your hair with a flat iron. Before taking a picture, spray your hair with hairspray to keep your curls in place.
3 Easy Steps to Curling Your Hair With a Straightener
Beach waves have become a generation hairstyle. You're an icon like the 80s Param, the 90s Rachel, and the 00s Pin-Straight Hair. Undoing the structured style isn't as easy as it looks, however. Of course, you can use hair curlers to create curls, but the easiest way to create flowing waves is actually with an old-fashioned hair straightener. Whether you've struggled and failed, or the technique never worked out perfectly, we've created a complete silly guide on how to curl your hair with a flat iron (which in our experience has a 100% success rate). Keep scrolling to find the easiest way to curl your hair with a flat iron.
The first step
Start with a small section of the hair and press your straightener (gently) towards the top of the hair.
Step two
Pull on the straightener as if you were straightening your hair as you normally would. However, when you get to the part of your hair where you want the curl to begin (ends in the middle of the section for a natural beach look), stop and continue in three steps. You want to move your sieve smoothly in step two to three steps while walking continuously. This can be an exercise.
Step three
Move the straightener 180 degrees (half a turn) away from your face and use the rest of your hair to straighten it. Repeat for each section of hair.
Once all of your hair is frizzled, massage the roots with your fingers to break up the curls and give you a beachy, unsolved look.
Must have beach wave products
As a final step, you may find that you liked the defined curls you created, or you might want to shake them off (or brush through them with a brush) for more textured, perfectly undone waves. Forward, our favorite product for the perfect look.
Prep the hair with protective spray before heat styling. This luxurious mist not only protects the hair from heat loss, but also cares for the strands and seals the split ends and makes your hair soft with a mirror-like shine.
With clever forecasting plates, the GHD Platinum + Styler reacts to the unique texture of your hair and adjusts the temperature accordingly. With ultra-smooth ceramic plates, they're also perfect for curls that let your hair slide smoothly and gently.
If your hair is fine, turn up the volume with Jane Atkins Cult Woo Wave Spray. After heat styling, spritz over hair to create a beach when damp or on hair.
For Invisible Hold (it doesn't look crushed), Miss Kristen S.'s signature finishing spray is in all hair. It smells amazing too.