A. Aesthetic And Edgy Lesbian Haircuts For 2022
From glorifying the importance of mental health to increasing acceptance of diversity and individuality, the world is truly changing for the better with the help of our open-minded approach. Every day we are destroying the stereotype of marriage between two sexes and opening more doors for people of different gender orientations. We have also become more aware of and accepting of our gender identity, which in itself increases the freedom we have gained and reduces some of the discrimination we face on a daily basis.
While life after the 2000s has had its fair share of ups and downs, perhaps one of the most positive things it's brought us is an environment where love knows no bounds. This approach has dramatically changed people's perspectives and paved the way for people in the LGBTQ community to share their perspective on life with the world. To honor the people who inspire us every day with their bravery and encourage us to be more comfortable in our own skin, today we're going to cover all of the haircuts that lesbians have created and made effortless through the centuries.
1. Innovative lesbian hairstyle variations for 2022
The hair we wear has always been an integral part of our identity. Used correctly, it increases our self-esteem. It gives us confidence in our own skin and also makes us stronger. It allows us to express our perspective on life to the world and encourages us to build a sense of security in a room full of people. While decades ago there was a predetermined stereotype for people to express their sexual orientation, it wasn't surprising when it quickly began to fade. Today we live in a generation where comfort takes precedence over gender norms, which is an immensely progressive sight. Nobody should feel restricted in their innate freedom. We were all born mavericks.
One of the communities that is a big contributor to this particular advancement is the LGBTQ community. Decades ago, lesbians generally had to look a certain way in order to get their orientation known to the crowd. However, the requirements became more lenient over the years and soon became a misnomer. They've never had to dress a certain way or cut their hair to express their preferences, and we hope it stays that way forever. Hoping to show them our utmost respect, below are 60 trendy lesbian haircut variations that will definitely be worth your while!
2. Duotone e-girl hair
While this hairstyle was hugely popular in the 2000s due to the eye-catching highlights, it became a worldwide sensation after 2016 when gamers on Twitch began to follow the scene's mid-2000s-established subculture aesthetic. This hairstyle looks very similar to a regular M-shaped curtain hair that made a name for itself during the boy band era of the 90's. The only difference that sets this hairstyle apart is the lively curls that are present in the front this hairstyle. Highlights give this option a livelier presence and add a touch of edginess.
3. Fembun with skin fading
Also known as a half pompadour, this variation is very easy to recreate and is perfect when you're looking for a hairstyle with the perfect amount of style and volume. The shaved sides often add to the contrast of the shaft, which is immensely beneficial for anyone with flattering hair. The fembun will definitely help you deal with a bad hair day with its elegant and charming look. He also has the ability to blend into any outfit, making him an excellent partner when trying on different outfits.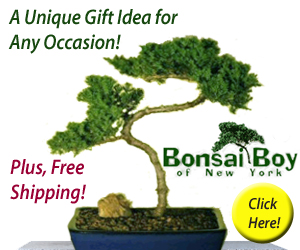 4. The Beachy Pompadour
Who doesn't like a voluminous haircut? We know we're a sucker for it. The beachy pompadour gives your hair a lot of hold and combines it with a natural, non-greasy texture. For the sides, while a bare fade really does add contrast, you can even swap it out with a low fade with considerable protection and trim less. In addition, styling this hair is just as easy as the previous one, but may require the use of hair mousse for hold. Using a blow dryer is also an effortless method to maintain the softness of this hairstyle.
5. Crew cut
A crew cut is an extraordinary look for on the go. It adapts well to any environment and is suitable for all hair types.
A crew cut looks best when the strands are uneven and frizz-free. You can also work with the hairstyle with a medium fade to make it more flattering to your face shape. Because of the uneven layers, this hardo is a great time saver and can definitely be your choice if your schedule is always packed.
6. Long shaggy bun with shaved sides
This variant is an excellent choice to show off the edgy side of your personality. The trio of a shaggy pompadour with shaved sides will definitely make you look more intimidating to other people. This hairstyle is out there a lot too, so don't be surprised if you get a lot of attention by wearing it to a party.
7. Side panel with Solo decal
A side fade is one of the volume-focused options on this list. It is usually a comb parted on the favorable side of the scalp. A fade really adds to the density of this look. You can also incorporate the line near the hairline to give your hair a subtle boost when creating this hair. The solo sticker can be a great addition for people who love to express their personality through their haircut. It will also increase the visual attractiveness of the haircut, which is an advantage for any extrovert.
8. Medium blonde bob with indigo highlights
Blue Is the Warmest Color was one of the first indie coming-of-age drama films to truly emphasize the importance of individuality and self-acceptance. It was one of the first films to perfectly portray the downside of people in an identity crisis. In addition to the exciting plot, the film is also known for boosting the haircut trend. The main character in this train sports a messy blonde bob with thick streaks of indigo. It's a look that anyone can add to their arsenal because of the jagged shaft that this hair contains.
9. Little goblin
A short pixie is a great option when you want to give your face a flattering look. The short length of this hair has been known to add definition to the jawline and highlight the cheekbones. In addition to the previous pro, a tiny pixie comes with a very simple grooming and hairstyle routine. Since the strands are short, they can often be washed regularly without using shampoo. The use of styling products is also not necessary as the texture of this hair is usually free of chemicals and pomades.
10. False hawk with taper
A fauxhawk caters to a very diverse audience because of its looks. Looking like a denser version of a mohawk without the shaved sides, it's a great choice for those who prefer their hair to stay in place at all times. A taper allows the temple to pull away from the sides and gives the hair color a darker presence. The false hawk requires the support of each section of the temple to achieve the voluminous feature it encompasses. This will stay in place for days if the right putty and hairspray are used. You can also use a pre-stylist to minimize the impact of this hairstyle.
11. Emo swoop/pixie bangs
If you were a very active member when the scene subculture started gaining recognition, this hairstyle will definitely bring back some fond memories. An emo swoop, also known as pixie bangs, was the hairstyle of choice in 2007. All of the underground and mainstream bands that produced heavy metal opted for this haircut before the look became a staple of the subculture. When it comes to looks, the emo swoop looks like side pixie bangs with highlights near the top of each shaft. People used to choose bright colors like indigo and pink as highlights, hoping to bring out the positive part of their personality.
12. Two-tone curly top with upturned sides
People with curly hair can do messy hairstyles perfectly. The messier the curls are, the more voluminous they look. The matte ends add to the attractiveness of this look as they define the curls and give a slimming effect to the face. Grown sides generally look more natural than fades and tapers. However, in this haircut, they are used to separate the curly top from the short sides and give them a messier look. For best results, try incorporating caramel highlights into curls to add density.
13. Polished side with recess
While life is about feeling free and silly most of the time, there comes a time in life when you need to change and establish a personality with mature traits. That's when this hair variant comes into play. A polished side parting is a quiet and perfect hairstyle until the end of time and can be the best option to incorporate at big events. The sides are shaved to the skin and are usually left untouched. However, to get the combover, you may need to use a dime-sized portion of hair bulk to build the bulk. You can also use hair mousse to seal in the look.
14. Two tone pixie bob with messy layers
This haircut involves a complex procedure, but it never backfires! The two-toned pixie bob is a great choice for people who want to add a slight but noticeable boost and definition to their layers. This hairstyle is also a convenient option for people with thick and dark hair, as the lighter shade applied in the front area stands out especially against the high contrast of the darker shade on the sides. Also this hairstyle is very simple and can be achieved with a bristle comb. However, to add more volume, you can use a diffuser or even let the waves air dry.
15. E-Girl medium length teal hair
Teal is a great hair color that often doesn't pair well with different types of hairstyles. However, due to e-Girl Hair's general appeal, the color fits like a glove. Although the e-girl's hair is initially a curtain-shaped hairstyle with two strands in front, it is often replaced by this hairstyle. This color makes strands look healthy and can be a great change of pace for people with oily hair. Also, the teal color symbolizes good luck, compassion, and prosperity, making it an excellent color change.
16. Hazel outperformed Slick Back
A grown out straight hair is a very popular hairstyle these days. The matte appearance maximizes the definition each layer contains and its density is remarkably simple but noticeable. The favorable hair color for this option is hazel, mainly because this haircut looks good on hazel, especially under orange street lights. Not only is this sleek back part a sophisticated hair option, but it also lends itself to rough periods due to its lengthy requirements. The hair can easily be styled with a bristle brush and set with a matte hair tone for flexibility.
17. Cropped pixie
A cropped pixie has it all: shine, volume and an elegant finish. It's one of the most versatile haircut options on this list and goes perfectly with any outfit. The vanity is usually styled with fingertips and a quarter-sized amount of hair wax for a firm but fragile hold. The oily look of this look is optional and can easily be overlooked when using a matte clay instead of a water-based gel.
18. Buzz Platinum Grown Out Cut
Cara Delevigne may be one of the most in-demand supermodels out there right now, but she's causing an even bigger sensation for her contributions to the LGBTQ community. She also tends to wear her heart on her sleeve and is known for being one of the most transparent queer people in Hollywood. Cara shaved her head while filming the DC superhero film Suicide Squad. When asked how growing up made her feel, she said it helped her increase her self-acceptance, which boosted her confidence and made her feel empowered. On the other hand, this haircut tends to slim down the wearer's face shape and is known for bringing out the best in the wearer's eye color.
19. Uniform buzz cut
An even haircut is a traditional haircut that is slightly longer. It pairs really well with neutral colors because of the non-greasy look it adds. It's a great choice for people who experiment with their hair often and can definitely be a partner you can count on to get through this summer's heat.
20. Long hair covered with a snapback
The only must-have for this hair is a snapback hat. This is a variant suitable for both active and lazy people. This is the perfect option if your life is laden with time-consuming activities. Just pull your hair back and cover it with a hat to seal the look. Wearing this variant is also useful for people who engage in physical activities, as the cap usually absorbs most of the sweat, preventing your body from getting wet.
21. Triple zero buzz cut
If you've always had a rebellious attitude and your wardrobe resembles that which was present during the Greaser subculture, try this look. Not only will it make you look more intimidating, but it will definitely suit your trick perfectly. Also, a triple zero buzz is a great option for those with extremely thick hair and will definitely take some of the weight off your head. Switching to this haircut will also make it easier to fight adverse weather conditions.
22. Shaggy lavender center part with layers
Embrace the pride you contain and try this look! The most intriguing aspect of this hairstyle is the lavender dye that goes along with the shaggy hairdo. Not only does it look flawless, but it also reduces the flat look of shaggy mid-part hairstyles in general. The color lavender was just as popular then as it is now. It was a color scheme that people chose to express their culture and individuality. Nowadays it is mostly known for its vibrant appearance and is one of the most effective hair dyes.
23. Short center part with pigtails
The short center part includes a subtle silky center part with soft baby hair. It's a great hairstyle to pick up when growing out crew cuts. It can also be used to achieve a specific face shape and is an extremely sensible option for anyone looking to enhance their chin definition.
24. Side-swept pixie
Cara Delevigne always graces us with new hairstyles that require no to minimal effort to recreate them. The pixie of this look contains high contrast with a flat texture. This can easily be achieved with the help of a comb. The sides are trimmed to give the side a subtle voluminous look and reduce the fat. When recreating this look, be sure to use a heat protectant to keep your hair from frizzing.
25. Short pixie with modern pompadour
This is very similar to an overgrown buzz cut due to the length. The hair is uniform in all sections to make the face shape slimmer than usual. In addition, the hairstyle does not require a comb and can be done with fingertips. However, for a more voluminous result, you can use a blow dryer or diffuser.