A. Colored Lash Extensions – What They Are & How To Do Them
So you are thinking about trying colored eyelash extensions. You've seen them all over Instagram and they look so funny! But you are not sure what the process is, what kind of products you need or how to make them yourself.
1. What are colored eyelash extensions?
Colored eyelash extensions are regular eyelash extensions that have been permanently colored. They come in a variety of colors ranging from brown, black, orange, red, yellow, and blue.
Customers generally request this service for three main reasons:
Unique appearance that stands out: Eyelash artists can use colorful lashes to create exciting new looks that show off each individual's personality. For example, you can use a combination of blue and green eyelash extensions to create an aquatic look, or red and orange extensions for a fiery style. The possibilities are endless.
Brighten and Open Your Eyes: Adding some color to your eyelash extensions can do wonders for your eyes. This is especially beneficial for clients with lighter eyes as the colored lashes really make them stand out.
Avoid mascara: Yes, you can use colored mascara. However, it is almost impossible to create a beautiful ombre look with mascara. With eyelash extensions, on the other hand, you can achieve a gorgeous ombre style that looks super natural.
In addition, the mascara covers several eyelashes with one sweep. It's just not that customizable.
2. How to choose the right colors for your customer
The first thing you need to do is consider the color of the client's eyes. If they have dark eyes, you should use colors that really stand out and make their eyes pop. For example, bright shades of blue, green, and purple work well. If the client has lighter eyes, use colors that complement the eye color. For example, if she has blue eyes, you can wear green or purple eyelash extensions. If you have brown eyes, you can use brown or red eyelash extensions. However, if your client wants a more natural look, I'm happy to use ombre eyelash extensions. Ombre eyelash extensions are two tone with the tips being a lighter color than the base. This creates a smoother look with more gradient, perfect for those wanting a more subtle style.
3. How to apply colored eyelash extensions
While the application technique remains the same whether you're using standard or colored extensions, there are a few things to keep in mind.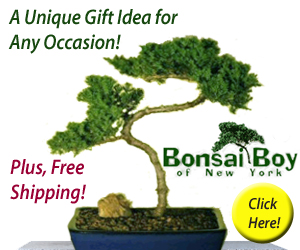 a. Choose the right sticker
Most eyelash glue contains carbon black, which gives the glue that dark, black color. This works great when applying black extensions, but not so well for colored ones! You would basically hide the color under a black sticker.
b. Leave enough time
You must allow enough time to complete your set. In my experience, applying colored eyelash extensions takes longer for two main reasons.
Consultation: This is a crucial part of any eyelash service. You need to spend time with your client to discuss the look they want and what colors complement their eyes. Style plays a big part in the overall look, so you need to make sure you have a good understanding of what your client wants before you get started. When creating a set with standard black extensions, the query process is still important, but it's a bit simpler.
Styling: Whether you're doing a classic, hybrid, or defined volume with different colors, you'll end up spending more time choosing the color to apply to each natural lash. Also, most cases require symmetry. In other words, you want both eyes to have the same highlights on the same lashes. This takes time, so be patient!
4. Adding Colored Eyelashes to Your Business (For Eyelash Artists)
Adding this premium addon to your menu is an excellent way to attract new customers and stand out from the competition. However, before you jump straight into it, there are a few things you need to be aware of.
Choose the right colors: As I mentioned earlier, you should choose colors that complement your client's eye color. If you're not sure which colors to choose, I recommend starting with a few base colors like brown, black, and gray.
Choose the right style: There are so many styles to choose from. The world is at your feet! For example, if they want a more natural look, you can start with ombre extensions. When I first started using this service I started with ombre colors as they were more subtle.
Take your time: your consultation will take a little longer, not because of the application itself, but because of the style. I typically add about 30 minutes to a full sentence to cover the additional steps taken during the query and modeling phase.
Have fun: This is probably the most important tip of all! Adding this service to your business is a great way to add fun and creativity to your work. So have fun and let your imagination run wild!
B. How To Use Colored Lash Extensions To Spice Up Your Look
Long eyelashes have been a beauty standard since the dawn of time. But it wasn't until 1911 that beauty gurus realized they didn't need good genes to get good lashes and started the world's first untruths. Eyelash extensions look more natural than traditional false eyelashes. And you can add some fun and flavor to your look with colorful eyelash extensions. But how exactly do you pull off yellow extensions? And do purple lashes go with your neutral color closet? We answer these questions and more with this guide to wearing colored lashes, so read on.
1. Colored lashes for the natural girl
They wear extensions because they look more natural than fake ones. So why should you choose colored instead of traditional black? Eyelash extensions don't just come in rainbow colors. You can also buy extensions in a variety of natural shades of brown, chestnut, and blonde. You can also find ombre lashes. These extensions may start out black at the roots before spreading to a lighter color at the ends. Finally, you can opt for a higher proportion of natural to colored lashes. The fewer colored extensions you use, the more natural the final look will be.
2. Match your lashes to your dye job
Have you recently dyed your hair a less than natural color? Whether you've settled on red, pink, or a bold blue, finding mascara that matches your new style can be a challenge. This is where colored eyelash extensions come into play. Colored lashes come in almost every color imaginable. And compared to colored mascaras, eyelash extensions offer a much more vibrant pop of color to complement your fancy hairstyle.
3. How to make your eyes stand out with colored eyelashes
Do you love your eye color and want others to notice you more? Then you'll love this: colored eyelash extensions can enhance your eye color like no other tool in your makeup box.
a. Blue eyes
Brown is always a good choice to accentuate bright blue eyes. The darker the shade of brown you choose, the more contrast you create, making deep brown lash extensions perfect for blue-eyed beauties out for a night on the town. Purple adds depth to sky-colored eyes, while yellow brightens dark blue tones. Accentuate your colorful lashes with a swipe of luminous eyeliner or a richly pigmented eyeshadow for a spectacular look every time.
b. Green eyes
Purple eyelash extensions are also an option for green-eyed goddesses. Almost opposite the green on the color wheel, the purple adds some contrast to really make those eyes stand out. If you want to use colored extensions to really make your green eyes pop, choose a similar shade of green. Choose shades of green with gold, bronze, and copper undertones to emphasize warmth.
c. Hazel eyes
With hazel eyes and colorful eyelash extensions, you can have your cake and eat it too. In other words, depending on the chosen shade, you can emphasize the blue, green or brown of the eyes. Add a pair of orange or yellow lashes to amp up the blue. Dare with red lashes when you see green. And if you're feeling like a brown-eyed girl, swap out your extensions for a deep green.
d. Brown eyes
Brown is perhaps the most common eye color in the world. But if you have brown eyes, consider yourself lucky. Eyelash extensions enhance your eyes no matter what color you choose. Contrasting colors usually stand out. Brown is a warm hue, meaning shades of ash grey, blue and cool green will work best for you.
4. Incorporate colorful eyelash extensions into your style
Now that the pandemic lockdown is over, we are all venturing out into the world again. And that means for your style: the bigger the statement, the better. From bold double dog patterns and high hems to tent-like pants and cloud-sized sleeves, the latest styles on the runway are all about drama. You may not be able to afford the latest runway looks. Or maybe you can, but be a little smarter with your wallet. Whatever your situation, you can't go wrong adding a colorful eyelash extension or three to your wardrobe this year. Spice up your all-black outfit with a pair of light blue hair extensions. Reflect your vibrant personality and style with rainbow eyelash extensions. Or let your eyes make the whole statement with luscious extensions in natural colors for miles of unforgettable lashes.
5. Create trendy makeup looks with colorful extensions
Purple eye makeup and colored mascara are the hottest beauty aesthetics of 2021. And what better way to jump into these trends than with colored eyelash extensions? Grab a pair of purple lashes to get the look that many women sported on the red carpet earlier this year. H.E.R., Saoirse Ronan and Issa Rae were just a few of the big names sporting that prominent yet somehow subtle tone. Another makeup trend dominating celebrity red carpets this year? Lupita Nyong'o turned heads at this year's Golden Globes with her cobalt blue eyeliner and mascara.
C. 6 Types Of Colored Eyelash Extensions
We all want to offer our customers the perfect set of dreamy lashes! In any case, it is important to have a sharp technique and an artistic eye for the eyelash design. But they are just the tip of the iceberg when it comes to creating charismatic eyelash extensions.
1. Colored eyelash extensions for every customer
We're starting off with a bang with bright red eyelash extensions! Don't let these colorful eyelash extensions intimidate your unsuspecting clients. Bright red extensions are the perfect accessory to show team pride or show friends and family how to get in the holiday spirit! Either way, your customer will become the talk of the town.
a. Brown eyelash extensions
We understand – not every customer is ready for a fat red whip! In this case, brown eyelash extensions are the perfect solution. These subtly tinted lash extensions add noticeable depth and dimension without drawing too many panicked looks. In short, it's the perfect "entry lash" into the world of colored lash extensions.
b. Green eyelash extensions
We're not saying you must have these gorgeous green eyelash extensions. We're just saying you're doing your clients a huge disservice by not stocking up on those gorgeously colored lashes! Highlight your client's green-eyed beauties with green eyelash extensions! Don't tell us we haven't talked about that requisite professional eyelash kit.
c. Purple eyelash extensions
Bring on the drama with purple eyelash extensions! We don't shy away from a challenge and we don't start with purple lashes. This bold lash color will challenge even your bravest clients to push boundaries and embrace this unique look.
d. Blue eyelash extensions
Beautify your blue-eyed babies' faces with a set of blue eyelash extensions! These colorful lash extensions complement any pair of piercing blue eyes. Don't worry – your brown and amber eyed beauties will be able to enjoy these eyelash extensions too! Experiment with blue eyelash extensions to create flawlessly detailed eye looks.
e. Eyelash Extensions Rainbow
You read that right – rainbow eyelashes! Rainbow eyelash extensions are reserved for trend-savvy customers who aren't afraid to step out of the box and turn heads. Subtly mix these colorful lashes with black lash extensions. Or, turn up the sass with a full set of rainbow eyelash extensions. In any case, your customer will be delighted with these eye-catching additions.
2. final thoughts
Adding color is a great way to add some personality to your work. It can be a little intimidating at first. Remember, you don't necessarily have to go crazy for super bright neon colors. You can certainly enhance a more natural look with some well-placed and subtle ombre lashes.