A. 16 Trendy Curly Hair Bangs Styles + 6 Tips on How to Get the Look

We talk a lot about bangs here and discuss everything from how to grow it to getting the right bangs for your face shape. This time, we are giving compliments to the curly hair gang! Repeatedly, women with curly or wavy hair have proven that, despite the opinion of many, curly hair and bangs go hand in hand.
Fringes are a great way to add a new touch to your look: they are fun, new and easy to style when you're on top of your daily styling routine. Curly hair in textured hair or straight hair in curly hair are just some of the trendy ways to have fun with a pony.
To inspire you to try a curly fringe, we've put together our top tips for styling and caring for the fringe and we want to inspire your next haircut.
1. Tips for curly hair bangs

a. Order a dry cut
If you have curly hair, it's no surprise that it shrinks a lot after drying. So, ask your stylist to cut the bangs while the hair is dry. This makes the appearance more precise and ensures that you get the desired length. Nobody wants to keep the bangs shorter than they would like, especially the curly girls out there.
b. Air dry your hair or use a diffuser
Use the diffuser attachment on your dryer to maintain the shape and integrity of your locks. Position the beak underneath (near the ends) and stir the hair until it dries completely. Repeat with the bangs, drying the ends of the hair with the beak facing upwards so that the curls do not separate and grow. When you want to limit the amount of heat you use on your hair
c. Make the bangs a little longer on the sides
Wearing curly hair with bangs in a curtain style or with a split in half gives a very special style upgrade to your normal hairstyle. Breaking the curly or wavy fringe in the middle opens your forehead easily without sacrificing texture. Keeping them a little more on the sides will also allow the curls to blend more perfectly with the rest of your spirals.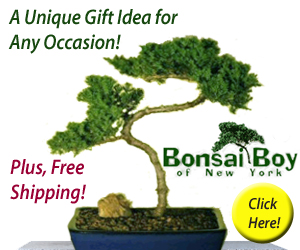 d. Go for eyebrow length or more

Since curls tend to shrink the actual length of hair, it is best to ask your stylist about bangs that are cut on the forehead or just beyond. It is a very flattering (and versatile) length and matches most curly hairstyles.
e. Update the fringes between washes
Often, when you take care of the bangs, they need to freshen up before the rest of the hair. We like to use dry shampoo or refreshing spray for this.
f. Get regular cuts
If there is a certain length and shape that you want to keep with your bangs, you need to make a cut every 4-6 weeks or more. This depends on how often your hair grows. However, your pony will be much easier to manage that way!
2. The cutest curly hairstyles with bangs
a. Shag & Bang

First, we have shag, this hair trend has resurfaced and is now unstoppable. What we love about this modern style is that it can be used in different hair textures, but nowadays our most popular look is with bangs in curly hair. A style tip: look for products that add definition by styling your curly bangs, such as: B. Dove Curls defining mousse. For curly hairstyles, the products that define the curls also help to define the layers of the cut.
b. Straight bang on curly hair

A fun mix of curly hair and bangs. Turn it on and play with different variations and textures. Photo credit: Allyson Alapont The beauty of beauty is this: sometimes it's okay to break the rules! This hybrid of straight and curly hair has many edges and personality.
c. Wavy curtain bang

Give your curly bangs a fun hide-and-seek effect with curtain bangs. This look is great for those who have naturally curly hair with bangs, but hate to have bangs right in their eyes or just need a new style idea every now and then. Create a subtle part to spread your bangs.
d. Bulky curly hair and bangs

Increase the volume with a loud bang! Photo credit: Allyson Alapont Girls with curls love a little volume now and then. Also add a little height to your bangs. Wash your hair with a washing system and bulky care for a boost. Then, when drying damp hair, just use your hands while making the diffusion to lift the roots and add volume.
e. Loose curls, straight bangs

Keep it smooth and straight in the front and loose and wavy in the back. Another option is to try curly hair with straight bangs. We determined the contrast between the smoothness of straight hair and the volume of the other curls. To achieve this look, split your hair as you normally would, but focus on popping the straight bangs with a round brush. A small drop of serum gives your freshly smoothed bangs a touch of softness and shine.
f. Attach the fringe

Increase your natural curls and let your bangs do their best. And then there are days when all you want is your curls off your face. First, define your curls with a little mousse, then clip the bangs back.
g. Short curly hair and bangs

Curly top and fringe? Yes please! We love this combination of short cut and fringe that is all about defined rings. Make sure to apply a little mousse to your hair to keep it firm and defined!
h. Bob Curly

Who said bobs are only for people with straight hair? Photo credit: Indigitalimages.com For a curly hair style and bangs with a little more length, choose a bob haircut. This all curly look, complemented by a wavy fringe, is a super fashion way to wear this style.
i. Longer on the sides

Try a longer sideways look. Keep the bangs on the sides for longer so that they blend perfectly with the rest of the hair. This is a great way to make the appearance look smoother and not as sturdy.
j. Eyebrow length

Choose a classic look. You can't go wrong with that class style. These eyebrow shaving bangs are perfect for any novice on the periphery.
k. Micro bangs in curly hair

Micro bangs are also mandatory! Do you think microbangs are banned just because you have curly hair? Incorrect! This style works for all hair types. For an elegant look, dry the bangs straight and add a light oil like Emerge Glow Off Oil Serum. This product helps to nourish and shine without making your hair heavy.
l. Totally curly bangs

Blunt bangs are not prohibited in curly hair. Embrace your locks in a complete blunt bang!
m. Curly blonde bangs

Why not get blonde. Are you looking for an even more dramatic way to change your style? Go blonde
n. Side bangs

Side sweeps are a great style to display! Don't you want to commit to a full margin? Opt for side fringes. This is a great way to try on facial bangs without completely committing to the bangs.
o. Thick curtain opens

Try a thicker edge. Jump on the curtain pop trend! Jump on the curtain pop trend! A shorter and thicker style like this is sure to exude all the vibes of the 70s.
p. Thin bangs in curly hair

Instead, opt for a thin look. So you are not in a dull explosion, but still want some advantage? Instead, try thin bangs! Just because you have curly hair doesn't mean you can't wear trendy pop styles. Whether it's the first time you're making bangs or looking for new ways to style and style your bangs, we have everything for you!
B. How To Style Curtain Bangs For Curly Hair

1. How to style curtain bangs for curly hair
We all ask ourselves "should I make a bang?" at one point or another, and the results were not always very good. But there seems to be a rising haircut that is almost foolproof to get bangs that you won't regret. Everywhere we roll, we see long strands turning into curtain fringe right in front of our eyes. Your friends get them, influencers take a chance and you can look forward to them too.
It is safe to say that we have a big trend on our hands. Pinterest reports that searches for curtain fringes have increased by 600% and Tik Tok users showing their new "do" are collecting millions and millions of views from the hashtag # curtina. Although the style is popular, this flattering fringe is nothing new. Curtain bangs became popular in the 1970s, and if you walked into a hair salon in the early 2000s, you definitely saw them styled with flips and layers as well.
According to the videos of before and after which we cannot get rid of, this famous bangs works with different lengths and textures of hair. Can curly girls participate in the pop curtain trend? Absolutely. When it comes to styling, styling and even cutting curly fringe, you've come to the right place.
2. What are curtain fringes?

If you haven't been seduced by the fascination of popping curtains, know that this is not your typical high maintenance style. Think of them as an entry pony – perfect for anyone who has always wanted a bang, but still hasn't got it right. Much less engaging than traditional bangs, they fit almost any face shape for greater smoothness. The curtain fringes fall around the cheekbones and decrease in length as they open to a central section. This makes it very easy for them to grow in continuous layers or to withdraw at will. The result is an effortless cool girl look that adds volume and shape to any hair texture.
3. Does the curtain bangs work on curly hair?
Yes! The curtain bangs look good on curly hair. The secret is to keep them long enough to leave room to shrink and have them cut according to the shape of the face and the length of the hair.
Although you may have been marked by bangs from the past, it's good to know that curtain bangs can complement anyone. If you have a round face, you have probably been prepared to avoid straight bangs, as they emphasize width. However, curtain bangs can be a great option for any face shape. To use curtain fringes on a round face, we simply recommend cutting long curtain fringes and moving your part slightly to the side to add height and make the cut more flattering. On the other hand, the fringe of the curtain for short hair looks better when trimmed closer to the forehead, which contrasts with the cut. Ask your stylist to keep the bangs light and thin to avoid a thick bowl-shaped look.
4. How to make the curtain fringe

If you are wondering how to cut the curtain fringe, the safest thing is to take the idea to your stylist. But for those who live on the edge of their capillary decisions on impulse, the risk of cutting the bangs at home is relatively small. For curly hair, you should definitely opt for a dry cut while your hair is naturally curly. Otherwise, you are likely to get an uncomfortable micro-bang, since your blocks have shrunk back.
Your stylist will start with defined, dry curls and form a triangle that begins at the curve of your crown and ends just behind your eyebrows. You will probably cut curls by curls, leaving a little more length as they reach the hair closest to the ears. When choosing a length, remember to make mistakes on the longest side, as you can always go back to the salon and cut more later. The change may be subtle, but it gives life to blistered hair that is long and just … is there.
5. How to style the curtain fringe
The best thing about these discreet bangs is that they are very versatile and can enhance some of your favorite curly hairstyles that you already wear. If you're not sure how to style the curtain fringe after creating the cut, check out these hair styles:
6. Chaotic Tuft

A messy tuft or curly poof looks even more elegant with the curly curtain fringe that frames your face. For a truly romantic look, make sure your curls are hydrated with a moisturizing product like Mimosa Hair Honey. Then leave some of your longest tendrils on the sides and the nape of the neck.
7. Wash and go
By adding volume and improving the shape of the hair, the curtain fringe only improves your washable look. They just add a little edge and style to a simple look.
8. Half up, half down
An elegant, half-up, half-down style is much more fun with these front-facing curtain fringes. Smooth the sides of your hair with the Black Vanilla Edge Control Smoother to keep your style going all day.
9. Magic Wand Bait

Go big or go home with curls of wand. If you are not afraid of a little heat, a large curler can create a sensual and voluminous appearance. Use Monoi Prepare + Protect Styling Milk to safely heat your hairstyle. It protects your hair up to 450 degrees Fahrenheit, resulting in less breakage and stronger hair.
10. Low ponytail
Low bangs are also a great way to highlight your new look. This relaxed style suddenly has a little more charm and romance when it comes to curtain fringes.
11. What are the best products for curtain fringes?
When it comes to getting the most out of the fringe of the curly curtain, stretching is essential. Although shrinkage is just another exclusive aspect of natural hair care, you want the total length of your strands to be somewhat predictable when swinging hairstyles with curtain bangs.
12. Clean and maintain

Healthy hair always starts with a solid cleaning and conditioning routine to remove product build-up and soften the strands.
13. Unveil
With the Sacred Tiare 4 in 1 combing cream, you want to smooth and detangle the curls. This prepares your hair to fight frizz and obtain defined curls, so that it frames your face with a natural shine.
14. Revitalize
The Refresher Spray from the Hair Milk Collection is also essential to bring your curls to life after the wash day. It provides hydrated hair and is much easier to comb.
15. Take care

Define your style with Pracaxi Nectar Style & Hold foam to maintain your appearance and keep it smooth.
It may seem overwhelming to turn things upside down, but don't overthink how to style the curtain fringe. Now you can get your favorite twists, braids and bobbin sets with additional volume. Still not sure if the curtain bangs are suitable for your natural hair?