A. Can You Bleach Your Hair Twice In One Day? The Biggest Mistake You Don't Want To Make!
Change is good. We all want to change from time to time. From shoes to clothes and hair color: we just want to mess things up once in a while. This whole process of trial and error helps us discover what styles we like to see in ourselves – what works and what doesn't.
However, when you are thinking about bleaching your hair, there is no room for "trial and error". You need to make sure that everything is perfect for the best results for your straight and flowing hair. You also want to avoid damaging your hair.
What if the first bleaching process does not go well? What if things don't go so well? Can you repeat the process and pretend it never happened? Today we are going to answer a very common question – one that many people ask before bleaching their hair: "Can I bleach my hair twice?"
1. Why should you consider hair bleaching?
Bleaching is a very delicate process and we need to explain how it works before we can describe exactly why double bleaching is a "yes" and a "no". Let's just get this out of the way: bleaching can damage your hair, but only if done incorrectly. Very well, you can transform your hair and give it the beautiful blonde look you've always wanted. As we said before, the change is beautiful.
And if you want to change the color of your hair from another shade to platinum blonde, whitening is for you. For those of you who are not familiar with hair bleaching, the process of changing your hair color to a lighter shade is the process. If you want a darker hair color, basically you just have to dye it with a few dyes. However, if you want to change the shade and get the opposite effect (change the dark hair to a lighter shade), you must go through the hair bleaching. How exactly does it work now?
2. How hair whitening works
Unlike hair coloring, bleaching removes hair color through a process known as oxidation. It removes the pigment from the hair shaft, making it some shades lighter than the previous color. A bleaching agent, also known as an oxidizing agent, is used in the process. Hydrogen peroxide and ammonia are two of the most commonly used bleaches, although they are often mixed to form a more stable solution.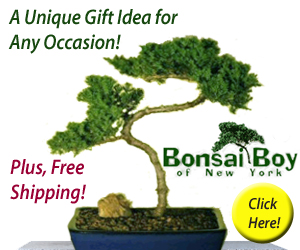 From what you've read so far, you can probably tell why we're warning you about possible damage to your hair. Even manufacturers who claim their products are "peroxide free" often contain a different oxidizer that does the exact same thing and causes the same damage to your hair. So, at the end of the day, it comes down to how you use bleach, not what you use.
3. Properly bleach hair: how to do it without damaging your hair
Depending on the shade of your hair today and the volume of bleach you plan to use, you can only achieve a certain level of bleaching. You won't be platinum blonde right away if you want a safe whitening experience. You have to do this step by step: wait at least three shades of color per bleach to be clearer. To answer your question, can I bleach my hair twice? The answer is yes, you can lighten it twice – and you probably have to. But no, you cannot do this twice in a row.
Do not bleach your hair more than once a day if you want to keep it safe and healthy. Bleaching twice can lead to breakage. And if your hair breaks, what else do you have to bleach? Hair care is a priority here. For best results, do not bleach your hair more than once a week. Let your hair rest after the first bleaching process. Let it breathe. In fact, a week is the minimum. Take care of your hair, let it sit for about a week and then start to bleach again. Repeat the process. You need to make sure that you do this gradually. Work your way up to the blonde shade you want. The key is to be patient.
4. Some things to remember
Don't be in a hurry: after all, change always comes gradually. Another thing: once the first whitening treatment is done, you need to use a little toner afterwards and fix the treatments. Remember that you have removed only part of the color from your hair, so these areas are sure to be stressed.
Repair with the best shampoos and maintain a healthy and balanced diet to keep your hair in top shape.
Learn about the volume of peroxide and hair color to determine which bleach will give you the best results.
Get the whitening treatment done quickly as it will reduce the chance of irregular results.
Add some toner after bleaching.
Let it sit for about a week before trying to lighten again.
B. Can You Bleach Your Hair Twice in 1 Day? Is it ok to bleach your hair twice?
There is no better way to radically transform your hair than by lightening it. And to get the right shade, you may even be tempted to bleach your hair twice a day. However, if you bleach your hair, it can be subject to dryness, damage, breakage and frizz. And bleaching twice can double the damage if not done right.
If you dip and bleach your hair twice in a row, we will share with you the important details that you should keep in mind. Keep rolling!
1. How exactly does bleaching work?
Bleaching oxidizes the hair's melanin pigments and lightens their color. Bleach contains oxidizing agents, such as hydrogen peroxide and ammonia. These are chemically aggressive agents that can damage hair strands if you repeat the treatment.
Although manufacturers claim that their products are free of peroxides, this does not mean that they are free of aggressive chemicals. It just means that the whitening formula contains a different bleach that is probably just as aggressive, if not worse. But how bad is the bleaching process? Check out some of the side effects of bleaching hair twice in the next section.
2. What are the possible harmful effects of hair bleaching? W

hat happens if you bleach your hair twice?
Whether you get help from a specialist or do it yourself, hair whitening has the following side effects:
Burns on the scalp: whitening can cause itching and damage to the scalp. If you experience an itchy or burning scalp during lightening, rinse immediately.
Dry, curly and rough hair: lightening leaves hair dry, curly and rough. To counteract this and reverse the damage, you can apply coconut oil and do conditioning treatments.
Bleached hair: This happens if you don't mix the bleach ingredients in the right amounts.
Bleaching is an aggressive (and at the same time) delicate process for the hair. You can bleach your hair twice, but not twice, in a row on the same day, as this can cause hair loss and hair loss. You can even lose hair in tufts and every time you touch your hair. How long should you wait before bleaching your hair the second time? Find out below!
3. How long should you wait before the second whitening session? C

an i bleach my hair twice?
Try not to bleach your hair twice a week. Wait about 4 to 6 weeks before lightening again. This waiting time allows the hair to rest, rehydrate and recover from the effects of the first lightening session. Before your second whitening session, continue lubricating your locks and let them condition you. This will keep your hair in better shape. In the following sections, we cover the basic principles of bleaching and hair preparation for the next bleaching session.
4. How to bleach hair – a beginner's guide
Apply extra virgin coconut oil to the hair the night before bleaching and soak overnight. Coconut oil penetrates the hair, keeping it hydrated, and can minimize the aggressive effects of the bleach.
a. Prepare the materials
The next day, have all the materials ready in one place. These include:
A non-metallic bowl and brush
A brightener and developer
One toner
Sulfate-free shampoo
Deep treatment products
Purple shampoo and conditioner
A great comb
A rat tail comb
An old t-shirt
Gloves
A plastic cover
b. Bleaching instructions: a step-by-step guide
Divide your hair into smaller sections. Wear gloves and cover your shoulders with an old T-shirt to avoid staining.
Mix the cream and developer according to the instructions on the bottle.
Start by applying the mixture to the back of your head and move on. Apply evenly and leave about 5 cm from the roots. Put on a shower cap.
Leave for 20 minutes. Then apply the mixture to the roots and let it sit for about 10 minutes. You can skip this part.
Wash your hair with shampoo and then use a moisturizing conditioner. Use room temperature water to rinse.
Let your hair air dry. Now apply a toner approved by specialists to obtain the perfect tone and shine.
If the result is too strong for your choice, apply a purple shampoo and conditioner.
In some cases, the barber may recommend a specialized shampoo and toner, as well as moisturizing treatments with a high protein content to help maintain healthy hair. Remember to follow a balanced diet to keep your hair strong, straight and shiny. Wait at least a week or two before bleaching your hair again.
5. Prepare your hair for the second lightening session
a. Pre-bleaching care
Strengthen and hydrate the hair between the two lightening sessions, so that it is ready for the second round of lightening.
Apply extra virgin coconut oil to the middle of the hair and soak the oil. Do this everyday.
Avoid heat shaping devices such as irons and hair dryers.
If you notice split ends, cut them off before the second session.
Similar to the first session the night before, apply coconut oil and prepare your hair giving it an extra boost of hydration.
b. Bleaching instructions: a step-by-step guide
Use the same steps as the first round of bleaching to bleach the hair.
For the second round, let the mixture sit for 10 minutes and then wash it off.
If you feel your hair was badly damaged the first time you bleached it, wait a month before bleaching it again. Since bleaching your hair twice can damage your curls, you need to be as careful as possible. Observe the following bleaching tips and warnings.
6. Tips and Warnings
Be mentally prepared: If you want to bleach your hair, you need to be prepared for the fact that it will require more maintenance than normal.
Do your homework: understand your hair type and invest in quality hair care products. Consult a hairdresser, do online research and take good care of your curls.
Proceed step by step: You can't get platinum or gray blonde hair in just one session. Avoid bleaching your hair too often. Allow at least two weeks between sessions. With each session, you can lighten your hair in up to three shades.
Get professional help to minimize damage: If you think your hair has been damaged after the first round of bleaching, seek professional help. Your barber can do a wire test to see how long they want the bleach to stay the second time. For best results, ask a professional to do the second whitening step.
Take care of your hair after bleaching: bleaching will make your hair brittle and fragile. Take the necessary precautions to avoid further damage.
Consider the ideal waiting time: if you can wait, don't have another whitening session for four to six weeks. It is enough time for your hair to rest and breathe.
Never apply unevenly: when applying the bleach, be sure to apply it evenly to obtain the best results.
Keep an eye on the time: leaving the bleach for too long or too short can lead to undesirable results. Make sure the timer is on.
7. Wrapping Up
Bleaching hair twice in the same day is a great impossibility. If you've never bleached your hair before, follow an expert's advice and take good care of it before and after bleaching. Hydrate and condition your hair and invest in good hair care products to minimize the harmful effects of lightening.